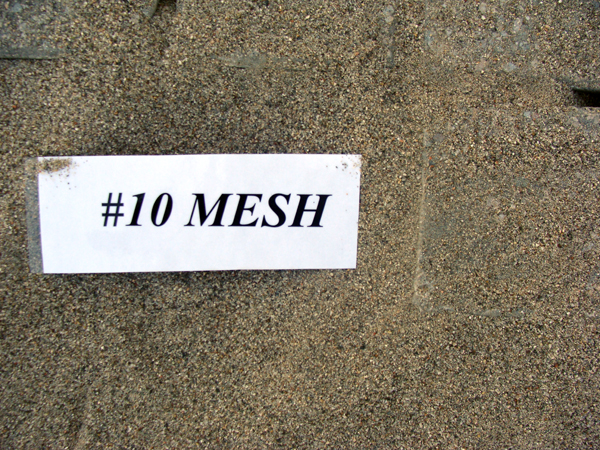 #10 Sand
This sand is produced by a secondary wash of processed material to capture the finest logistically portable material. Pavers are stabilized during manufacture by this super fine sand by reducing the potential of air voids that distort the shape of the final product.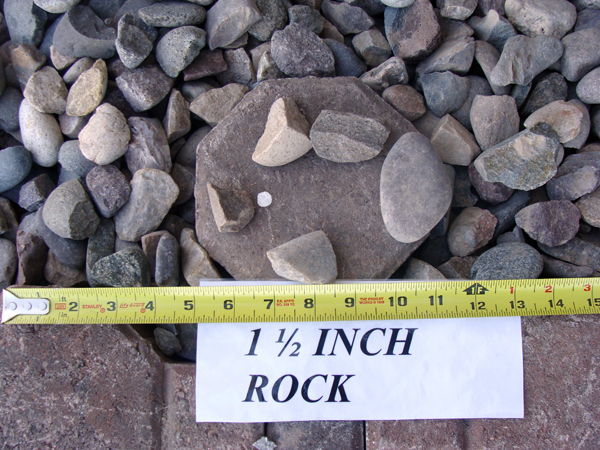 1 1/2 Inch Rock
The size of this rock allows large air spaces, perfect for drainage during wet conditions. It is also used by tenants for secondary crushing to produce fractured material for road surfacing.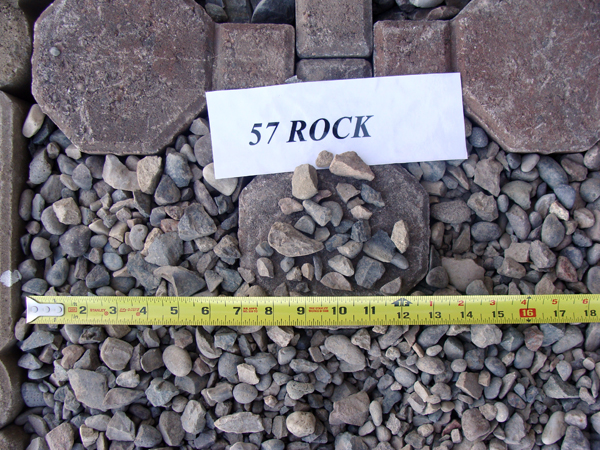 #57 Rock
A variety of rock sizes are blended to make a ready for mixing product. Concrete needs rock for stability: 57 is the number to count on.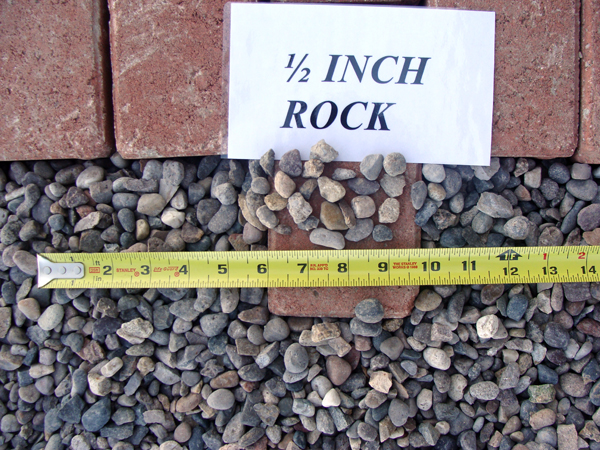 1/2 Inch Rock
Used mainly in concrete formulations, half inch is also good for surfacing a path.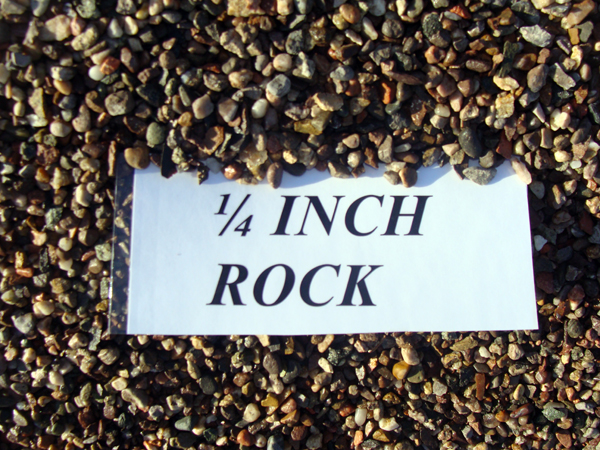 1/4 Inch Rock
Used in pavers and block: Quarter Inch Rock makes an attractive surface. Asphalt formulations normally use this size.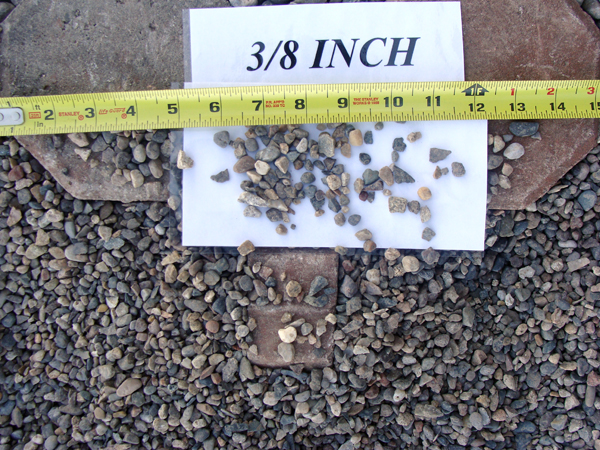 3/8 Inch Rock
Clean and pea sized; 3/8" rock is used in concrete and road surfaces. When mixed with sand this rock is a stable horse corral bed. And good landscaping too.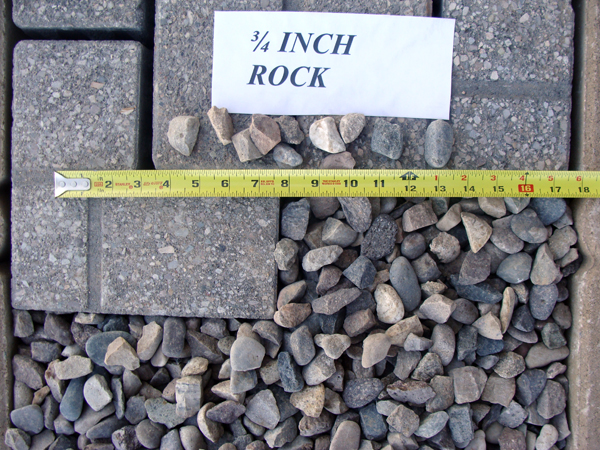 3/4 Inch Rock
This size of rock is adequate for light drainage such as a driveway path. Some well drilling companies use this for displacement of water to increase well longevity. Concrete producers add ¾" rock to meet mix formulation.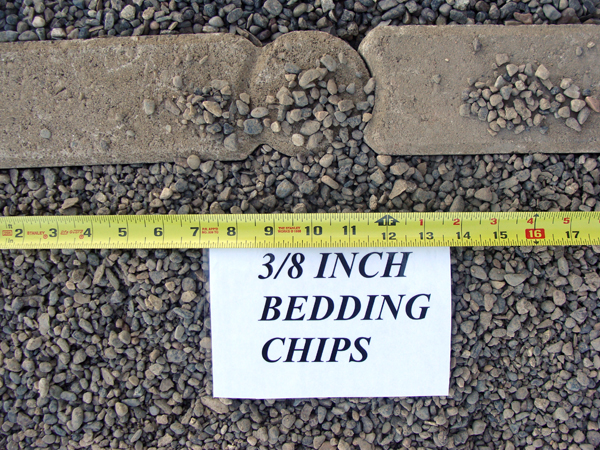 3/8 Inch Nominal
Uniformity in size is the selling point of this material. Block and pavers share natural rock beauty and an easily handled mixture when Nominal 3/8" rock is used.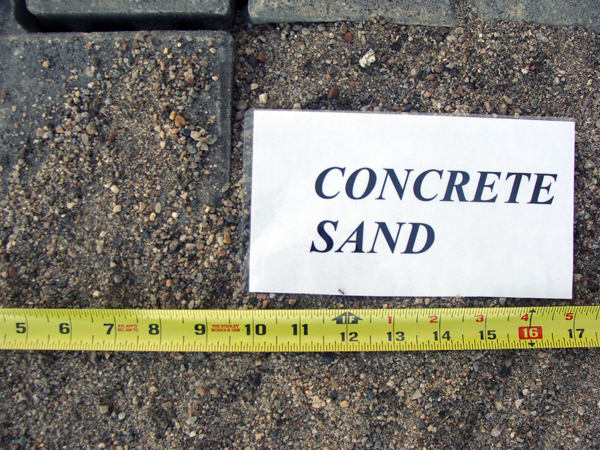 Concrete Sand
Concrete Sand is used, as you can imagine, to fill spaces between rock used in the mixture of concrete. A path surface, a garden, and even swimming pool filters use concrete sand. Customers buy from Gila River Sand and Gravel and bag Concrete Sand with their company name on it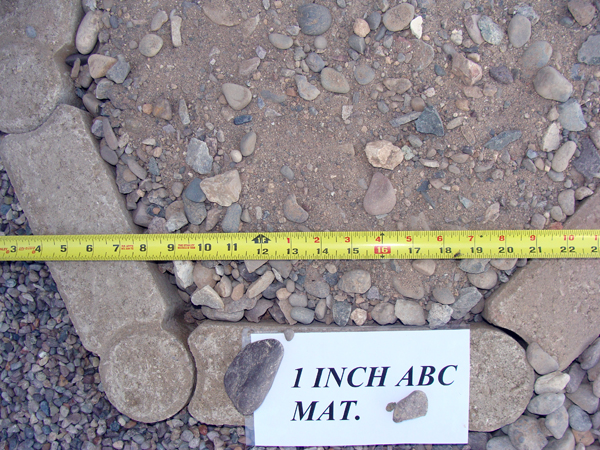 ABC
Aggregate Base Compound or ABC is, in elementary terms, a mixture of materials that has a great range of sizes from microscopic to over one inch. As the simple name it has suggests; it is intended to be used as an easily compacted base. ABC is used for the largest construction and also the smallest. When you need a very stable foundation, even for a fence post, use ABC.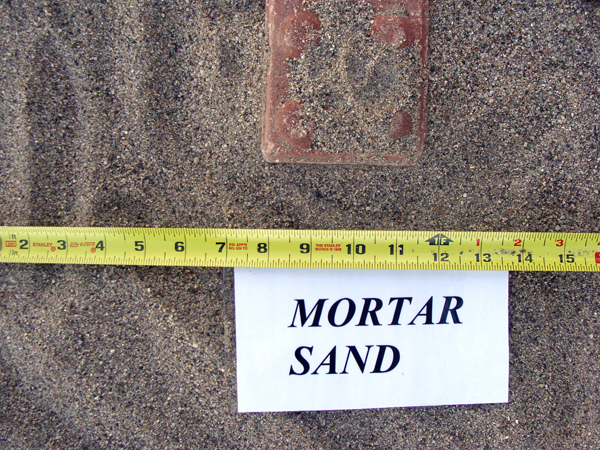 Mortar Sand
Bagged by customers, Mortar Sand is used to finish that paver project. It is very fine processed sand that spreads easily when dry and compacts well for below surface stability. When mixed with cement it holds brickwork firmly and permanently. It also makes a smooth surface on concrete.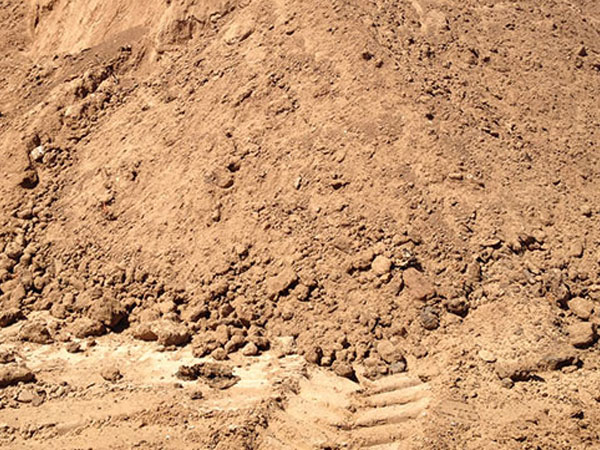 Fill Dirt
Mostly comprised of extremely fine particles, Fill Dirt occurs naturally due to long term erosion of rock. When compacted, Fill Dirt is very heavy and stable when protected from weathering. It requires no processing. When processed, Fill Dirt is used in concrete to ensure a very smooth surface.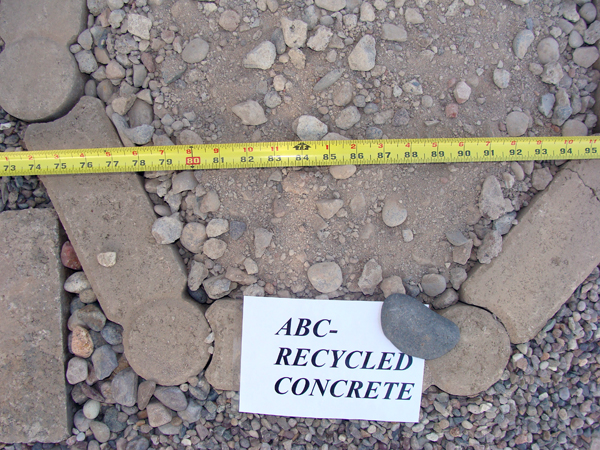 Recycled ABC
In consideration of the environmental impact of the construction industry, recycling whenever possible is the responsible route to take. Gila River Sand and Gravel participates in recycling using refuse concrete from tenant producers. In the past other companies customarily buried the waste concrete. Here it is reclaimed and reused to make Recycled Concrete ABC. It can be used as Natural ABC except in certain conditions.